HOME
WELCOME TO THE WANNEROO

VOLUNTEER FIRE SUPPORT BRIGADE
RECRUITING NOW

Do you want to help your community?

Do you want to learn something new?

Do you want to receive nationally recognised training?

Do you want to do something different from your job?

Do you want to be challenged?

Do you want to have some fun?

 
The Wanneroo Volunteer Fire Support Brigade is part of the City of Wanneroo's Bush Fire Fighting Service and is one of four (4) Brigades within that structure along with the Quinns Rocks Bush Fire Brigade, Wanneroo Bush Fire Brigade, and the Two Rocks Bush Fire Brigade.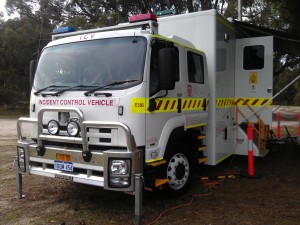 The Operational support role is very broad and includes:
Incident Management Support
Radio Communications
Battle Boards
Mobile Canteen
Collar Tank Operations and Support
Vehicle Recovery
12.2 Water Tanker (12,000 Litres Water)
 
Like all Bush Fire Brigades we are all volunteers. So if you would like the opportunity to participate and contribute to the safety of your community please consider an Operational Support role in the Wanneroo Fire Support Brigade.
Meetings of the Brigade are held at 7.30pm on the first Monday of every month at Quinns Rocks Fire Station, 14 Hidden Valley Retreat, Clarkson. Meetings are open to the public and all interested parties are welcome to attend.
For more information and to find out how you can be part of our team please check out our Recruitment Page, and come to our monthly meeting (details above) or alternatively you may contact our Captain, Peter Cole, on 0427 026 006.
 If you have any suggestions or general feedback please visit our Contact Us section of the site.